WV Supreme Court Rules on Confidentiality of Appraisal Reports
Posted:

Feb 13, 2012 1:31 PM ESTUpdated:

Feb 13, 2012 2:23 PM EST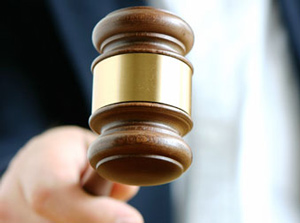 Appraisal reports of nonparty condemned properties are not discoverable in condemnation proceedings, West Virginia Supreme Court justices decided in a Feb. 10 ruling.
The appeal stems from two cases filed in Wood County Circuit Court by the state's Department of Transportation and the Division of Highways.
The state agencies sought the court to prohibit an order requiring them to turn over appraisal reports involving condemned properties in the South Mineral Wells project. The state agencies claimed the circuit court order violated federal confidentiality requirements.
The DOH condemned numerous properties in Wood County for the project including a Taco Bell, gas station, convenience store, parking area and a video lottery operation.
During the condemnation proceedings, property owners engaged in discovery seeking state agencies to turn over appraisal information.
Guided by State of West Virginia Department of Transportation v. Cookman, Wood County Circuit Judge Jeffrey B. Reed granted property owners' requests in a September 19 order.
"The result in Cookman was reached because the majority opinion declined to analyze the discovery of appraisal reports under federal law as requested by DOH," the Feb. 10 opinion stated. "If Cookman had applied federal law, the outcome in that case would have been different."
Justices overturned the Cookman case, saying it failed to consider federal law.
"The decision in Cookman failed to resolve the issue of the discoverability of federally-funded condemnation appraisal reports under the applicable federal law," the opinion stated. "The omission unquestionably provides this court with the special justification necessary for the departure from the doctrine of stare decisis."
In her dissent, Justice Margaret Workman explained property owners wanted the reports to see if they were receiving a "fair deal." Justice Brent Benjamin joined Workman in her dissent.
"It is important to note that the DOH used one appraiser to perform all of the appraisals on all of the properties in question," Workman's dissenting opinion stated.
Workman said the circuit judge made the right decision because he allowed property owners further protection.
"While I agree that the DOH is bound by federal law and must comply with all relevant regulations, the majority opinion's acceptance of the DOH's agreement amounts to nothing more than tortured logic," Workman wrote.
Workman said there is no provision to prevent a circuit judge from ordering the state agencies from producing the appraisal reports.
"The majority opinion's decision allows the DOH to do whatever it chooses to do in appraising land in future condemnation proceedings with neither any type of check on its actions nor any means for landowners whose property is being condemned to have any examination of the fairness and consistency or lack thereof by the government's appraisers," Workman wrote. "It further allows the DOH to do so under the guise of confidentiality even when there are relevant and material reasons for disclosing the appraisals to the respondents.